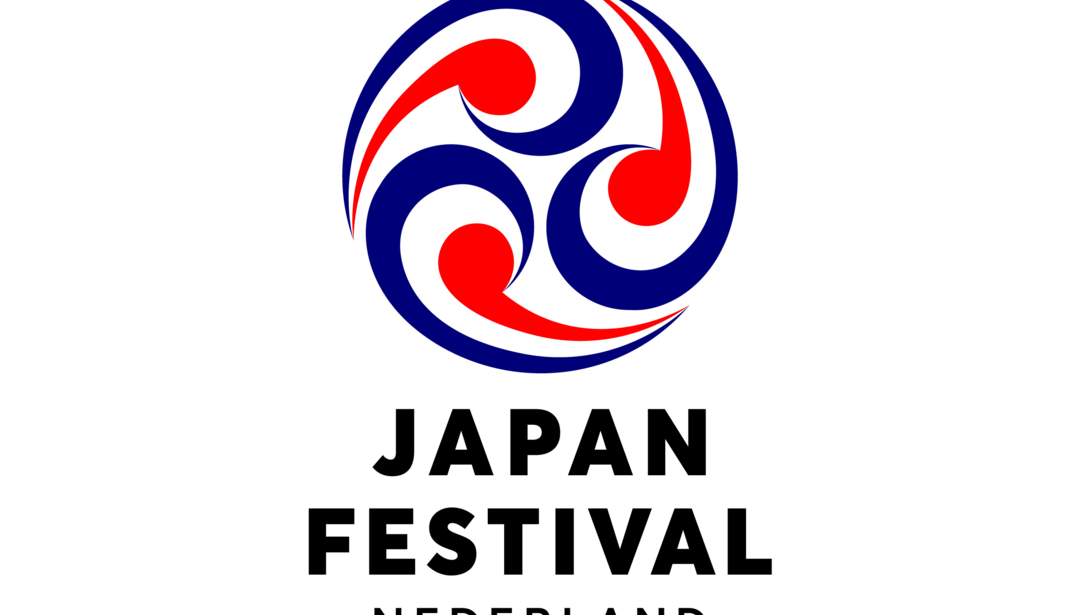 Japan Festival 19 juni van 12.00 - 18.00 uur op het Stadsplein in Amstelveen
Rubriek: Activiteiten en Cultuur
Gepubliceerd:
Laatste update:
Auteur: Japan Festival
Na twee jaar uitstel vanwege de wereldwijde verspreiding van het coronavirus, zal het Japan Festival 2022 op zondag 19 juni 2022 van 12.00 - 18.00 uur plaatsvinden in het Stadshart in Amstelveen. https://www.japanfestival.nl/j...


The sound of Taiko drums is waiting fo you this Sunday! A group performance with Taiko drums is such a big spectacle, don't you think? Yamato Taiko School's exciting performance starts right after the opening, so don't miss it! Children are also welcome at the stage to join the interactive music and dance performance by Wonderland Collectief to sing and dance along. Yamato Taiko SchoolWe are Yamato Taiko School! In YTS we practice the traditional instrument Taiko in The Netherlands. Yamato - The drummers of Japan started this school in order to spread the joy and energy of Taiko drumming. When they are in The Netherlands we learn from them. For us, sending good energy to everyone and each other is the most important thing, more important than difficult rhythms. While doing this we try to make one sound together. We hope the audience can feel something when we make big sound! https://www.yts.nl

Wonderland Collectief "Little Wonderland" - a unique dance that arises on the spot.A unique dance that is created on the spot together with the audience. A special performance for children and their parents that tells a different story each time. The performance begins with a clear division between stage and audience, between performers and audience. During the performance these boundaries blur and a child who watches can suddenly become a performer, or a performer can become someone who watches. The children are challenged and stimulated to add their own ideas and creativity to the story. The performers take this interaction with them in further shaping the performance. The contributions of the children are the key.Wonderland Collectief Direction / Makiko ItoDans / Manuela Tessi, Makiko ItoMusic/ Kristján Martinsson(accordion, flute, voice), Marcos Baggiani( percussion)http://wonderland-wonderland.com

Tijdens het Japan Festival wordt het Stadsplein in Amstelveen omgetoverd tot een feestelijk stukje Japan, waar jong en oud gratis kunnen genieten van typische culturele en culinaire gebruiken in Japan. https://www.visitamstelveen.nl...
Bij dit festival krijg je tijdens een feestelijk programma typische Japanse culturele voorstellingen te zien, en kan je zelf aan de slag tijdens verschillende workshops. Een bezoek aan dit evenement is een bijzondere culinaire ervaring. Japanse restaurants uit de regio serveren traditionele Japanse gerechten.
Het programma van het Japan Festival 2022: https://www.amstelveen.nl/home...
12:00-12:15 Official opening with prize winner of illustration contest
12:15-12:20 Kagamiwari ceremony
12:25-12:40 Yamato Taiko School [Taiko performance]
12:45-12:55 Renshinjuku [Kendo demonstratie]
13:05-13:15 Bjørn Aris – Ikiru Dojo [Iaido demonstratie]
13:25-13:45 Wonderland Collectief [Dans en muziek voor kinderen]
13:55-14:05 Stichting Nichiran Net – Chorus SORA [Japans koor]
14:15-14:35 Kaiju Project [Jazz met Japanse invloed]
14:45-15:00 Stichting Tulip Gakuen School [Japans lid]
15:10-15:20 KLM Karate Club Genseikan [Karate demonstratie]
15:25-15:35 Vriesman Dojo [Aikido demonstratie]
15:45-16:05 Japone Artists [Japanse muziek performance]
16:15-16:35 Senri Oe [Jazz concert door Japanse Grammy® winnaar]
16:45-17:05 Hibiki Ichikawa and Akari Mochizuki [Shamisen performance]
17:15-17:30 Yoshitaka Suzuki feat. Aristos, Kaon (火音) and Kimono dancers [Dans performance]
17:40-17:50 The Japanese School of Amsterdam [Yosakoi dans]
17:50-18:00 Closing
TASTE JAPAN kramen

1. TAKOYAKI KINDAKO
2. FLYING FISH
3. IZAKAYA TANUKI
4. POFFERNIER TAKOYAKI
5. ISF: AJINOMOTO & UNITEA
6. TAKE-YA
7. OKONOMIYAKI OOI
8. ISSHIN
9. TSUZUMI SUSHI
10. KOTOBUKI11. OSAKA BALL | MATCHA OISHII
<< SMALL RAMEN STREET >>
12. TOKYO RAMEN TAKEICHI
13. TONKOTSU RAMEN NIKKOU
14. KAZE RAMEN HOUSE
15. Bar POPOV

(Het programma is onder voorbehoud).
zondag 19 juni 2022 12-18 uur. Locatie:Stadsplein Amstelveen gratis entree.

The Japan Festival is an annual organized festival in Amstelveen. The complete programme of the Japan Festival 2022 is now online! https://www.facebook.com/Japan...

18 juni: 'No matter the weather, a bowl Ramen is always a good idea! Are you coming to our Small Ramen Street tomorrow? Tokyo Ramen Takeichi'
Meet the participants - ISF: Ajinomoto & Unitea>International Sushi
Festival (ISF) is joining our festival with delicious Bubble tea from Unitea, Gyoza and of course some (Nigiri) sushi! Unitea started serving bubble tea at events in 2021. They offer three kinds of variations, tea, milk and lemonade. Because Unitea works with high-quality products and sustainable teas, their drinks are exceptionally tasty. With great passion they make a large amount of drinks for visitors to festivals in the Netherlands and beyond.http://sushi-festival.com
Meet the participants - Okonomiyaki Ooi
Do you know Hiroshima-style Okonomiyaki? It's characterized by its crepe-like thin dough, which is layered with plenty of cabbage and meat, steamed, and then cooked like a mille-feuille with yakisoba noodles and eggs made on the side. Come and try on June 19th!After 15 years of training at his grandfather's 60 year-old sushi restaurant, chef Ooi is now cooking at people's home as a personal chef to introduce authentic Japanese cuisine.https://m.facebook.com/sushiokonomiyakiooi/
We're looking for volunteers! As one of the biggest Japanese events in the Netherlands, the Japan Festival attracts nearly 20,000 visitors every year. It's a place where you can connect with Japanese culture through performances and workshops and discover Japanese food and products. As a volunteer, you get to work with major companies and many Japanese people including business owners and artists. Want to be part of it? Mark June 19 in your agenda and sign up now.
Interested? Send an email to info@japanfestival.nl with a short resume or just ask for more information.
Meer nieuws. Ga naar Facebook https://www.facebook.com/Japan...
The Japan Festival is an annual organized festival in Amstelveen where visitors can learn about typical Japanese cultural and food customs.

ジャパンフェスティバル2022

コロナによる2年間のブランクを経て、ついに今年6月19日、ジャパンフェスティバルを再び開催します!今年は「Reconnect for tomorrow~明日に向かってつながろう~」をテーマに、新たなロゴとプログラムで皆様をお迎えします。待ちに待った祭りを共に盛り上げましょう!


Wanneer
Zondag 19 juni 2022 van 12.00 - 18.00 uur
Prijzen
Ga terug