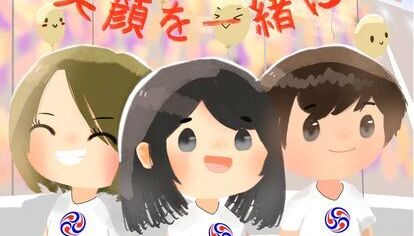 Japan Festival Amstelveen 2023 programma
Rubriek: Activiteiten en Cultuur
Gepubliceerd:
Laatste update:
Auteur: Japan Festival/H
Op zondag 25 juni 2023 is het weer zover! De 9de editie van het Japan Festival komt eraan, waar anders dan op het Stadsplein in Amstelveen. Met vorig jaar een recordaantal van ongeveer 20.000 bezoekers is het Japan Festival één van de grootste en best bezochte Japanse evenementen in Nederland.

Japan Festival 2023 is een Japans cultureel en culinair festival in Amstelveen. Het is een plek waar je in aanraking komt met de Japanse cultuur door middel van diverse optredens en workshops, en waar je kennis kunt maken met de Japans keuken en producten. https://www.mijnamstelveen.nl/...
The Japanese DJs are playing at the Japan Festival tomorrow!
DJ ozzy & masakickThey will play Japanese music between 12 - 6 PM. (Time may vary) -DJ ozzyStarted DJing in 2012. DJs in all genres, with a focus on house music. Organises DJ events 'Picnic Night', 'Otonai' and 'BBQ DJ' at clubs and cafés in Tokyo and Nagoya. He also takes on the role of overall sound director at the trail running event 'Kita Takao Endurance Run 2016'.-DJ masakickDJ masakick was strongly influenced by Shibuya-style and 70s black music when he was a student. He started his music career in earnest as a drummer around 2000. He has performed at many live and club events in Nagoya, as well as in Tokyo and Osaka.
Het programma van het Japan Festival 2023
12:00-12:05 Official opening
12:05-12:10 Kagamiwari ceremony
12:15-12:25 The Japanese School of Rotterdam [Taiko performance]First of all, they will play the drums and will dance for the first part of the song(Maas riverマース河). Secondly, they will introduce their drum instruments between the first and second parts of the performance. Our performer(kids 6yrs - 10yrs) will clap their hands, so please help us and enjoy our second part of the performance and song together with your clapping.
12:35-12:55 Yoko & Yuto Doi [Koto performance]筝演奏 / Koto Performance
13:00-13:10 Renshinjuku [Kendo demonstration]Demonstration of Kendo
13:15-13:35 Sumi-e live painting by Mitsuru Nagata. Sumi-e is a Japanese traditional monochrome painting with the use of Sumi ink made from soot. Mitsuru will paint a big-size Sumie art for the first time in the Netherlands!
13:40-13:50 Nichiran Net Chorus SORA [Japanese song]Through our performance of Japanese and International songs, we hope that we will bring smiles and happiness to the public. The theme of the songs is the earth, the sky, love, peace, the past & the future.
13:55-14:05 Japanese School of Amsterdam [Yosakoi dance]ソーラン節/Soranbushi Dance
14:10-14:25 Aseo & Kana [Japanese-inspired jazz]They would like to present some famous Japanese songs, ranging from folk songs to popular songs and film music. I am planning to sing a couple of songs as well, to make the performance more energetic and uplifting. They hope to animate the audience by singing and clapping along.

14:30-14:45 Stichting Tulip Gakuen School [Japanese songs]
14:50-15:00 KLM Karate Club [Karate demonstration]
15:05-15:10 Yoshitaka Suzuki & UK Jazz Dance Workshop Dancers [UK Jazz dance performance]
15:15-15:30 L J English [Enka]Performance of Showa era and enka songs from Japan. Introduced by an MC who will talk a little about each song before it is performed. We will teach the audience simple phrases from some of the songs so that they can join in through the performance.
15:35-15:45 Aikido Vriesman Dojo [Aikido demonstration]Group performance (youth and adults); individual performance, with and without weapons.
15:50-16:15 SENJU [Classical Japanese dance]No1「UmewaSaitaka」No2「Metaverse explanation」No3「Shishi」No4. 「workshop」
16:20-16:40 Hibiki Ichikawa & DENSHONEN [Shamisen performance]HIBIKI ICHIKAWA is a London-based Tsugaru Shamisen player with over 16 years of experience in playing this unique and fascinating instrument. He is going to perform with a special duo called 'DENSHONEN'(Josh and Luke). DENSHONEN presents a duo of Tsugaru Shamisen + something new. As well as Shamisen, they are accomplished in other musical disciplines. Their performance will include Traditional Japanese folk music as well as Hibiki's original pieces with fusion/world music-orientated themes.
16:45-17:10 Katanayaichi [Sword performance]They perform in Japan as a Samurai sword battle team called "Katanayaichi"Our performance is a story of Samurai and Ninjas. We will perform the action of the Japanese sword KATANA Non-Verbal performance. Our goal is to promote international communication by introducing the Japanese culture "Tate (Japanese sword battle)" over the world.
17:20-17:45 Dress up town [Anime songs]

17:50-18:00 Closing
(Het programma is onder voorbehoud) https://www.japanfestival.nl/p...
Folow us Facebook: https://www.facebook.com/Japan...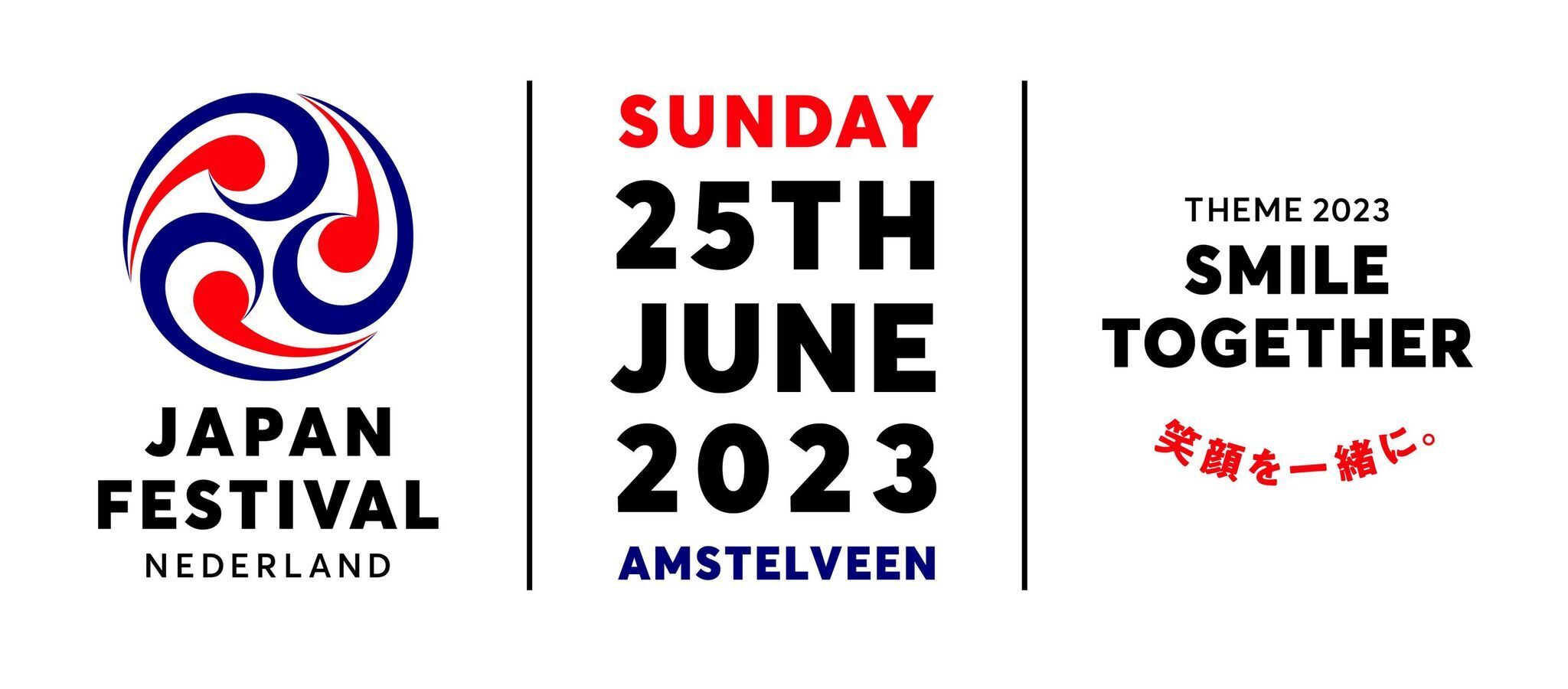 Foto Japan Festival
Ga terug